Why Fast Food Franchises Love Empire Parking Lot Services
Posted on October 04, 2018 by Rafael Cantillo
Parking lot maintenance is an important aspect of operating your fast food chain. Not only does the appearance of your parking lot reflect on your restaurant, but a poorly maintained lot can make traffic flow poorly, or even cause accidents and injuries that you might be held liable for. The fast-food industry has many specific needs and sensitivities and we are well-versed in what it takes to make a job as painless as possible for your customers and management. Many fast food franchise owners in Southern California already know how valuable our services can be in keeping their parking lot in optimal condition. In this post, we'll go over some of the things that make those franchise owners love our work.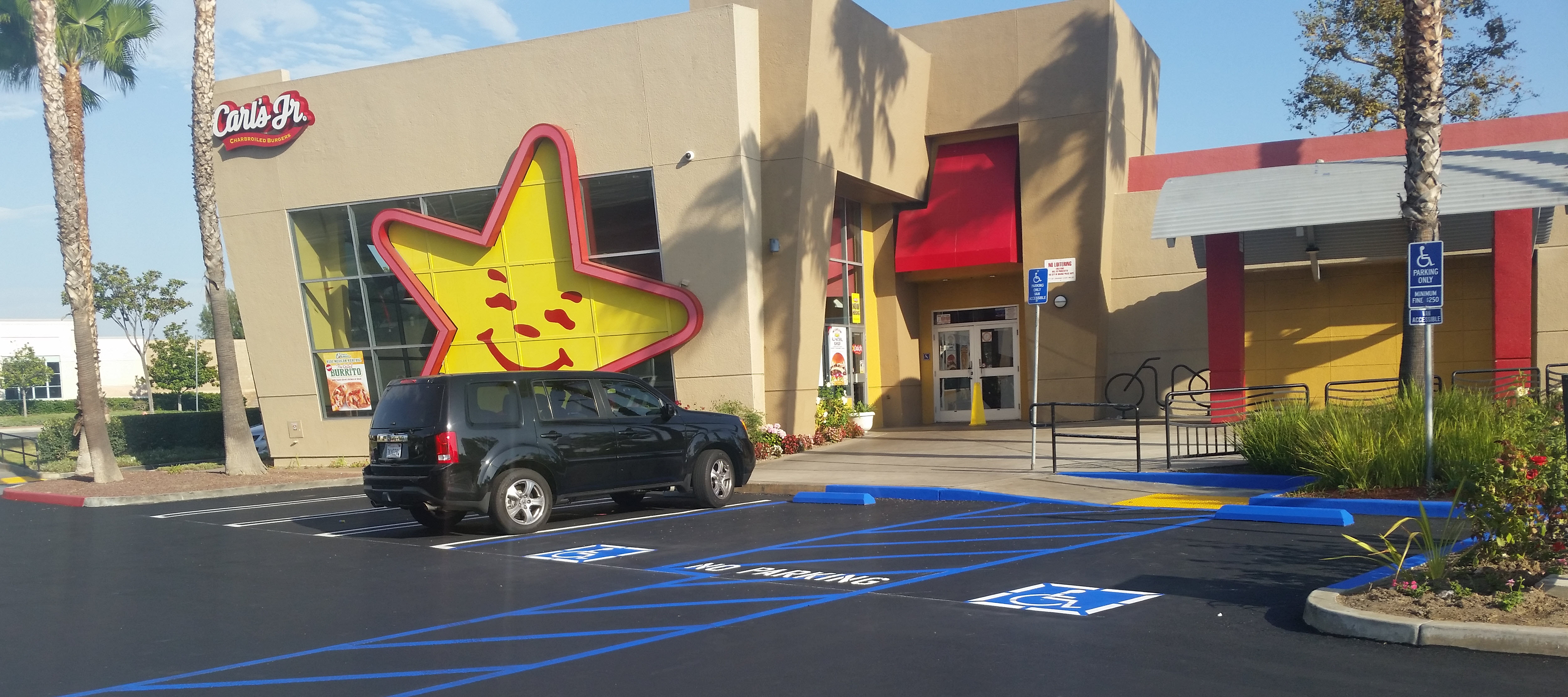 Annual Inspections
There is far more to a properly maintained parking lot than just appearance. Our annual inspections will review your parking lot for hazards that may cost you money in legal fees. Damaged bollards or wheel stops can be trip hazards. Cracks in the pavement can also grow to be trip hazards or even grow into large potholes that could damage a customer's vehicle. Traffic signs might be damaged or blocked, reducing their ability to properly perform their function. All of these things could end up resulting in someone getting hurt. Not only do you not want someone getting hurt because of an improperly maintained parking lot, you likely do not want to incur any legal fees that may result either. An annual inspection by qualified professionals will help to keep your patrons and your bank account safe.
Of course, repairs are not the only thing that the owner of a parking lot must worry about. ADA regulations change over time, and you'll want to be sure that your parking lot is not only complying with those regulations but doing so in the most effective way possible so that your disabled guests have the most pleasant experience possible. It is our job to keep track of these regulations so that you don't have to.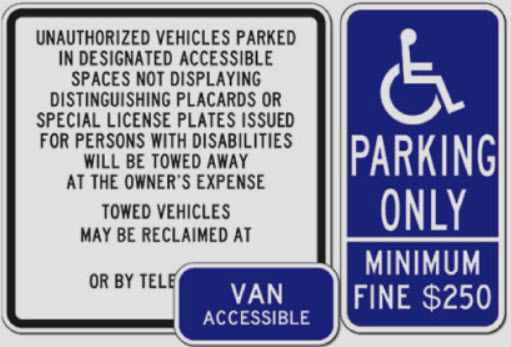 Flexibility
Businesses come in all shapes and sizes. Fast food franchises are no different. It is important for your business to have a partner that will work with your budget and your specific needs. Our flexible bid options allow us to tailor a bid to match the size of your company rather than force you to pick from a set of predefined services that might not line up with your goals.
If you don't know what your needs are, we can help there too. Although there are guidelines for how often seal coating, crack filling, and parking lot striping should occur, a variety of factors can affect those numbers. We'll take a look at your traffic patterns and volume, any drainage issues that might increase wear and tear, and other factors that will provide you with an optimal schedule to ensure that your parking lot remains trouble-free.
With a customized plan of action, you'll only pay for the services that you need. And you might save on expensive repairs by taking care of trouble spots more frequently than generic recommendations call for. This is the advantage of dealing with a company that has experience with the unique traffic patterns that a fast food business can have.
Convenient Scheduling
Perhaps more than any other industry, Fast food franchises have complex scheduling needs. We understand that your restaurant has periods where it is very busy. You do not want us in your parking lot holding up traffic during a heavy lunch rush or during your peak drive-thru times. You know when your parking lot sees the most traffic, and we are more than happy to schedule our work around those times so that the impact on your customers is minimal. If this means that we have to break the project up into multiple moves, then that is fine by us. What is important is that your customers are inconvenienced as little as possible and that your business continues to operate smoothly.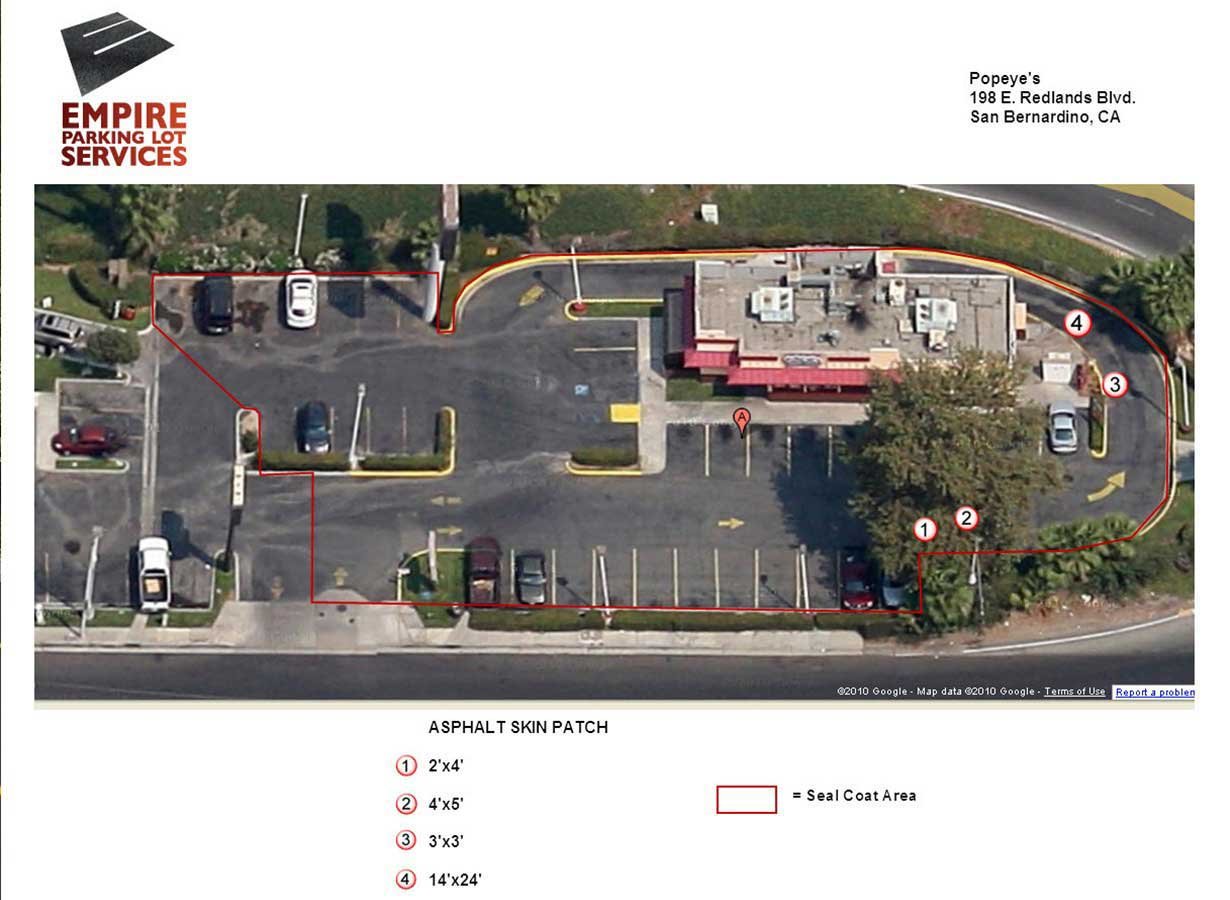 All In-House
When we work with you to decide the best course of action for your business, and to tailor our services to your needs, you want to make sure that we stick to the plan. To ensure that everything goes smoothly with your job, we do not hire any subcontractors, middlemen, or third parties that might not understand the working relationship that we have strived hard to create with you.
All of our work will be done by in-house employees so you know that you get the same personal service on job day that you do when we are discussing the details of the deal. This goes for every phase of a job, from the start to the finish. Customer relationships are important to us and we'll show that to you by always dealing with you directly.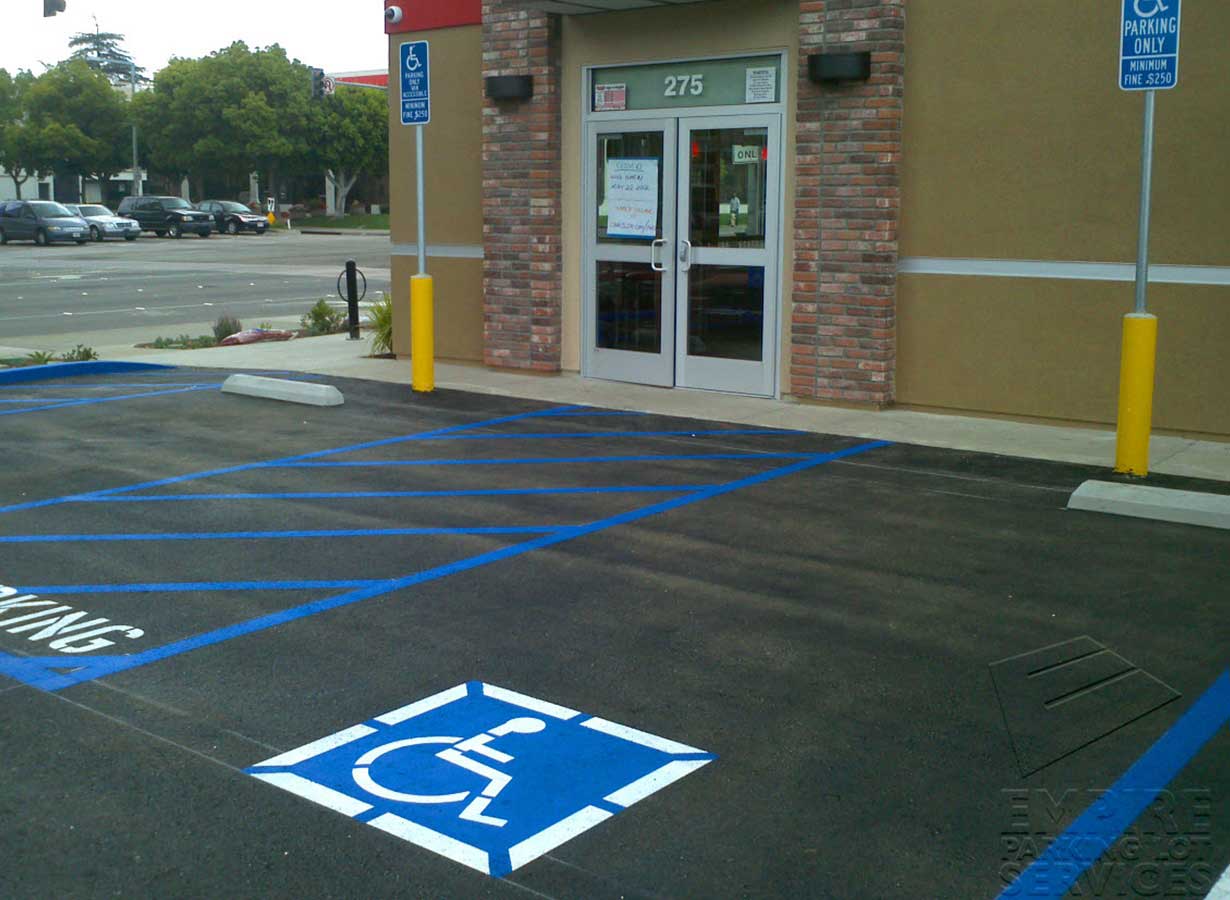 Clear Communication
In keeping with the theme of customer relationships, we pride ourselves on clear and open communication throughout the entire process of our working relationship. With each new phase of the project, you'll be kept up to date on what we are doing and why we are doing it. Along the way, we'll be sure to get your feedback on anything that might need it, so there are never any assumptions on our part that may lead to misunderstandings.
Great communication doesn't stop with our in-person interactions. Because we are a local company, you know you'll always have close contact with us. If you have concerns or complaints, you won't have to dial out to some other state. We are right here in Southern California, ready to deal with whatever issues you have so that we may resolve them to your satisfaction.
Get in Touch
To discuss your parking lot needs, contact us today. We want to make sure that you have all of the information that you need to make an informed decision, so please ask us about anything that you might be unsure of. When you are ready to start the process, we can have an experienced estimator out to visit your location and go over your needs.
Share
Topics