Creating Accessibility One Ramp at Time!
Handicap Ramp Repair
With the passage of the ADA, or Americans with Disabilities Act, in 1990 very specific guidelines were created to remove barriers for entry by someone with a disability. Since then building owners have been required by law to create safe, accessible entrances to their buildings. This includes both asphalt and concrete handicap ramps.
Empire can handle the removal of your old, non-compliant wheelchair ramp, whether it's made of concrete or asphalt, and install new, compliant ones such as curb-cut ramps, pan ramps, and even the more difficult designs like the switchback ramp. Furthermore, we can handle all other aspects of the ADA that go with the handicap ramp including: railing, line striping, truncated domes, as well as handicap signs & posts.
Our experience can possibly save you money. Often times our estimators are able to make cost cutting suggestions regarding the location of the ramp, and you can have peace of mind knowing that when you hire us you are getting all of the work done by one company; with few exceptions, the services we offer are handled in-house.
Empire is the right choice for all of your ADA ramp repairs. Allow one our knowledgeable estimators to help you make sound and educated decisions about your handicap ramp repair needs today.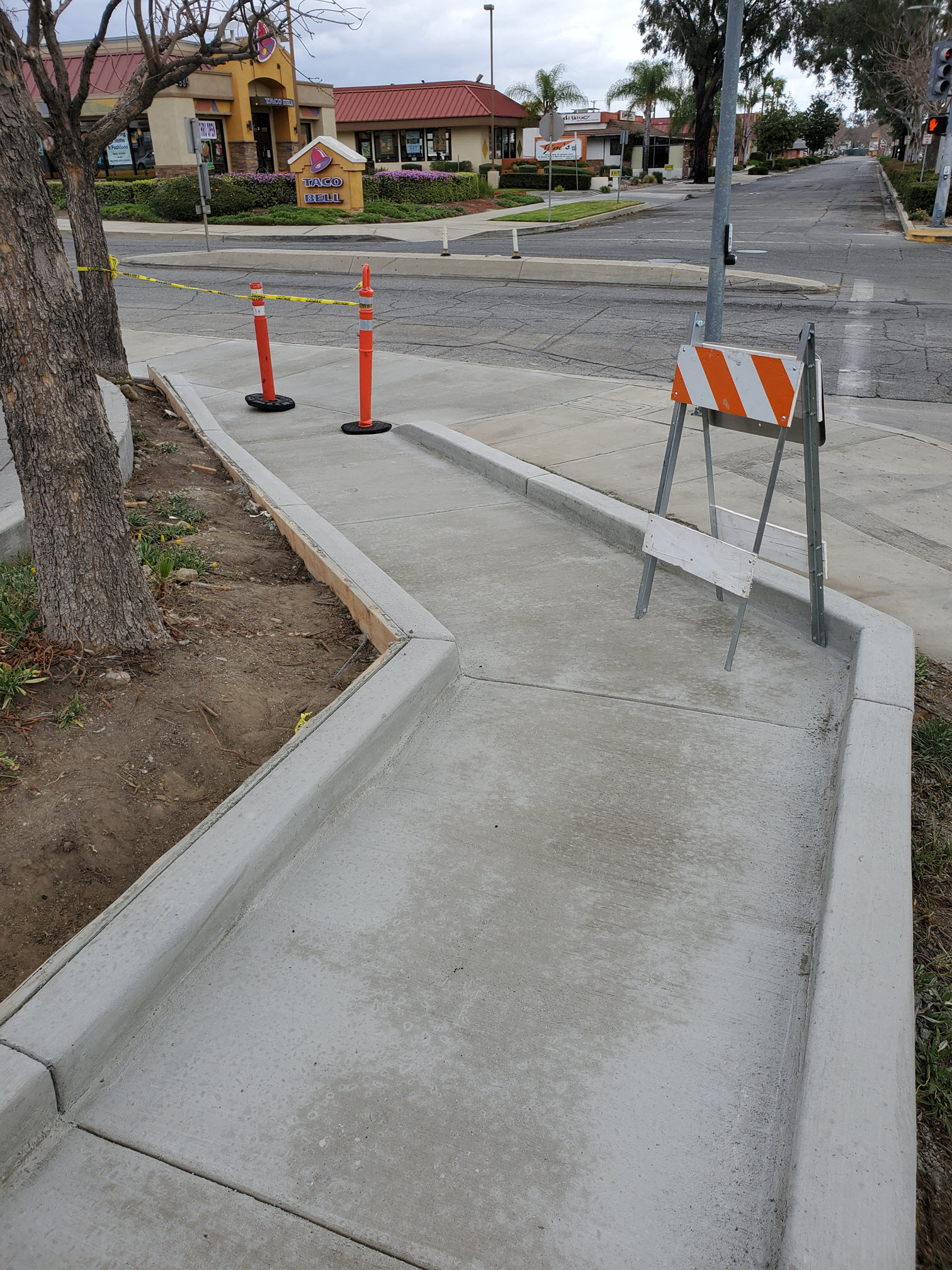 (Starbucks Upland)
Handicap Ramp Construction
Adding a new handicap ramp where the was none before? No problem! Call us today and setup an appointment to discuss your ramp construction needs. We can make suggestions about the most economical location that will still meet code. If your project is on the larger side we can make recommendations to a fair and qualified CASP inspector. From estimators to field foremen, our handicap ramp construction team is well versed in all facets of the ADA. This means when we install a handicap ramp on your property, we are not fixing one problem while creating another one. Our team members understand all aspects of the ADA and keep the big picture in mind while working on your project.
Call Empire Parking Lot Services today and we will get your parking lot accessible.
Please refer to our FAQ and Glossary pages if you see any terms or services that you are unfamiliar with.