What is Pickleball?
Posted on October 28, 2022 by Rafael Cantillo
As the pandemic continued to ravage the entire world, people were looking for safe pandemic activities to kill the boredom of lockdowns. Pickleball emerged as a favorite pandemic-era hobby since it allowed people to interact with others on the court and was an easy way to exercise without the technical demands of, say, tennis or golf.
Named the fastest growing sport in 2021 and 2021 in the United States, pickleball is here to stay. And as more resorts and schools request new pickleball courts, it is important to understand more about the sport to get the most out of it. In this post, we look at all you need to know about pickleball and why it has become so popular.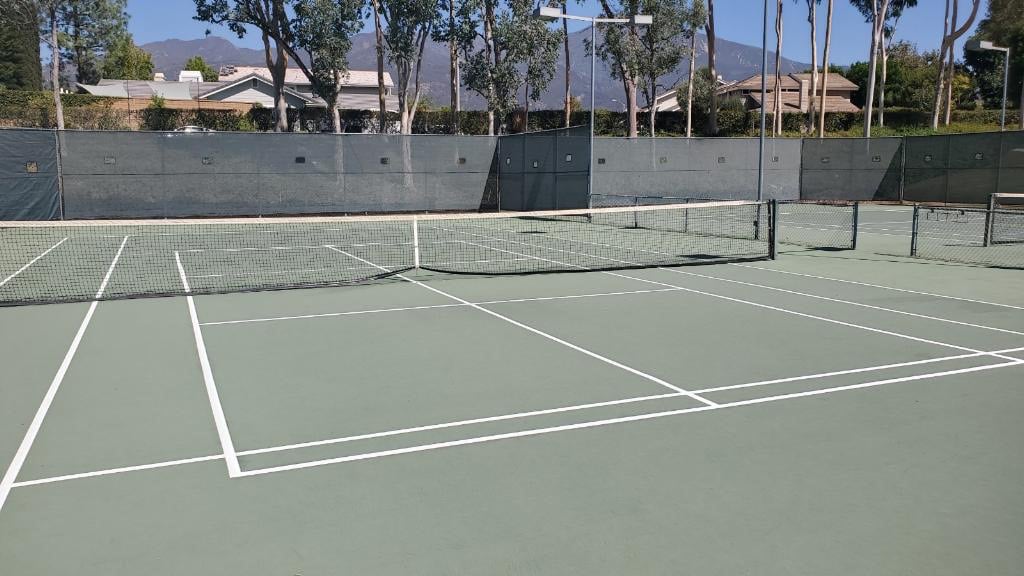 What Is Pickleball?
Pickleball is a fun, social, and friendly paddle game that combines badminton, tennis, and ping-pong elements. The game is played on an indoor or outdoor doubles badminton court and a tennis net that is slightly modified for pickleball.
Unlike badminton and tennis, which use rackets, it is played using a paddle and a polymer ball with holes that make a satisfying sound when whacked against the pavement.
You can play the game in doubles or singles, and it can be played by people of all ages and skill levels. Since the net is a little lower and less sprinting is required due to the close proximity of your teammate and your opponents, it is less physically demanding, making it big on on-court banters.
Why Is It So Popular Now?
Pickleball rose in popularity during the pandemic but has been around since 1965. The sport was invented on Bainbridge Island in Seattle, Washington, by three dads (Barney McCallum, Joel Pritchard, and Bill) for their kids who were tired of the usual summertime games.
The sport has grown from handmade equipment and simple rules to a fast-growing sport in the United States. According to the Sports and Fitness Industry Association, there are more than 4.8 million pickleball players in the United States, and there are many reasons why the sport has become highly contagious:
It's Ideal for All Skill Levels

Pickleball rules are fairly easy and are similar to ping-pong, making it easy for practically anyone to learn the game. Whether you are a seasoned professional looking for a thrill or a beginner looking to learn a new sport, it has something to offer everyone. Its ratings range from 1.0 to 5.5, with the former being an absolute beginner and the latter an expert player who participates in and wins pickleball tournaments.



It's a Highly Social Sport

Since the court is smaller than a tennis court, the sport allows you to be close to one another to hold a conversation. It is a great way to bond with your family or friends while having fun, and almost 60% of players claim to play the game for social reasons.



It's a Healthy Activity

Pickleball is a fun way to work on your reflexes, balance, hand-eye coordination, and agility without the physical strain required by most sports. It is especially ideal among the elderly, particularly those who played tennis before but have physical limitations.



It's Affordable

The game is inexpensive, especially when compared to other games like tennis. While prices might vary depending on quality, you might find a decent paddle and a six-pack of balls for less than $40. Additionally, you don't require special safety accessories such as helmets, gloves, or shin guards; you only need a pair of sporting shoes.
Pickleball Courts for Schools
Schools have not been left out of the pickleball craze as more and more create its clubs increasing the demand for new pickleball courts. As the fastest growing sport, it's only a matter of time before it's added as a school and college sport with some institutions, including scholarships for the game.
The sport is inexpensive compared to other sports like basketball and football, with lower injury risk. There are also many options available for students who want to play the game at a competitive level without necessarily having to join a professional or established team.
While the pickleball wave has not hit schools in the same way as recreational centers and clubs, the sport will become an intercollegiate activity in the near future since it has already been recognized as an official sport. However, there are still many challenges that institutions must overcome for pickleball to reach its potential.
Constructing a Pickleball Court
A pickleball court is smaller than a tennis court but slightly bigger than a ping pong table. Most people are retrofitting pickleball lines on existing courts, which is a simple service that saves costs and time.
According to the USAPA rule book, the recommended minimum size for the court is 60 feet long and 30 feet wide inclusive of the boundary lines, but most people prefer playing on 34 feet by 64 feet court. When constructing its court, it's important to orient the court north-south to ensure the sun is not obstructing the player's vision.
Pickleball Stripping With Empire PLS
Our company -Empire PLS- has been getting a lot of calls for pickleball striping thanks to our long-standing delivery of high-quality pickleball courts.
Prep and Clean: We first inspect the current court's overall condition for any low spots, cracks, or other deficiencies. Before any work begins, the cracks must be sealed, and the low spots have to be leveled. Work starts by implementing a 1% slope to cater for drainage because standing water breaks down the pavement and acrylic.
Line-striping: Line-stripping is more common for projects that involve repurposing a tennis court for pickleball. We use 100% acrylic paint which is the recommended standard by the USAPA for outdoor courts and typically applies more than two coats. This is because its courts are mostly used for doubles, and due to the proximity of players, there is more wear to the court. We also use white lines for dedicated courts and a contrasting color for boundary lines.
Contact us at 714-633-0300 to have our experienced team assist you with your next pickleball striping project.
Share
Topics