Is It Really Best To Search For An Asphalt Repair Company Near Me?
Posted on November 05, 2018 by Rafael Cantillo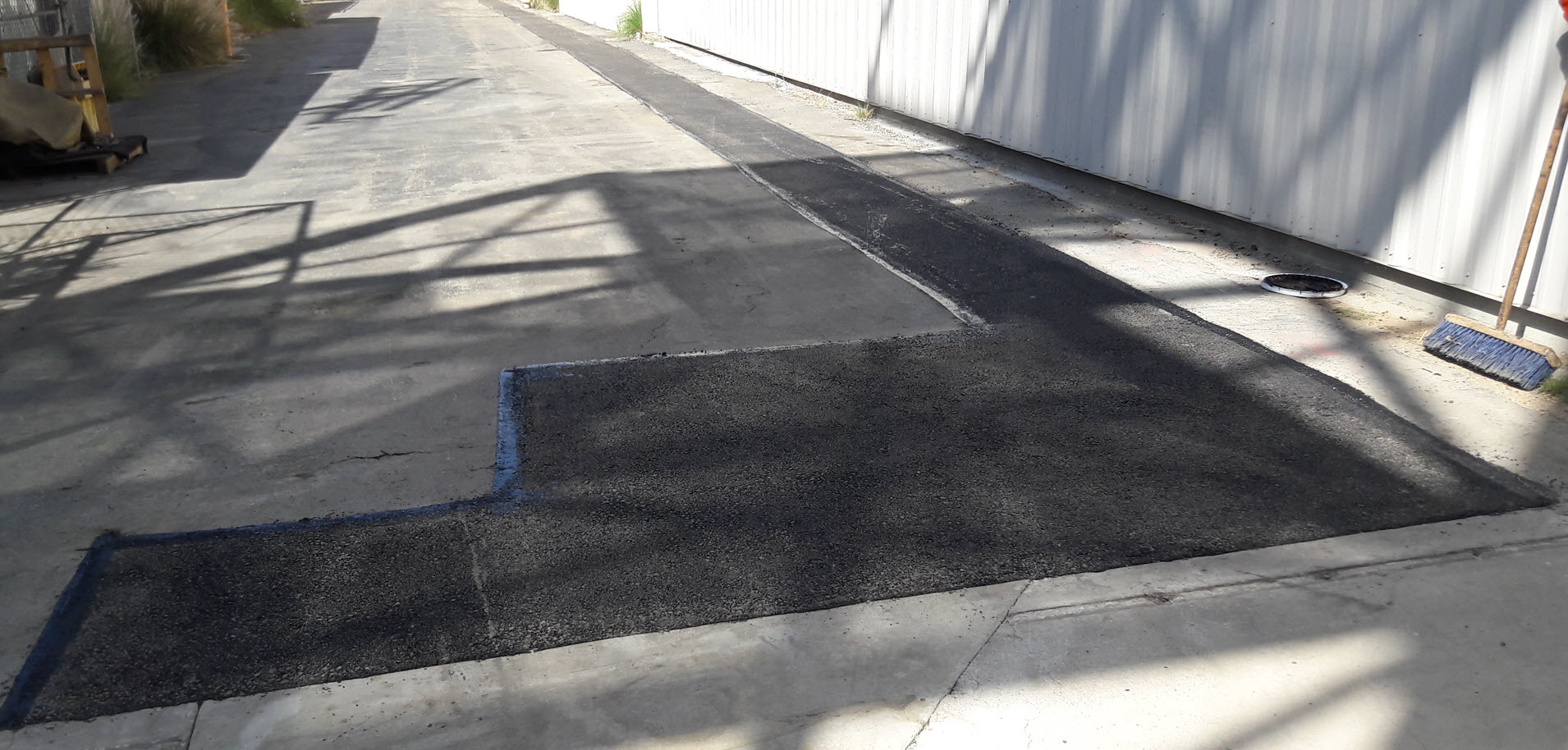 People looking to have paving done often search for "asphalt repair companies near me" or "paving contractors near me," counting on Google to pin down their location well enough to display companies within close range. The search engine is usually accurate enough on the location to fulfill the request, and within moments, a list will appear. However, while those contractors will be close, they may not be the best ones to choose from.
The "Near Me" Designation May Not Pull in Enough Options
In most cases, "near me" search results only display options in a very tight radius around the searcher's detected location. This makes it so that if there is a better one 10 miles further out, you'll never see it. You may then miss out on what is actually the best asphalt company available to you.
One of the reasons this happens is that Google underestimates the service areas of traveling contractors like pavers. It is as if its designers assume that everyone who searches for things near them intend to walk to them. This leads it to only display options within a couple of miles, when in reality, some contractors will happily travel 25 miles or even more to get to a job.
Because of this limitation, and the fact that there is still no way to set a preferred search radius, it's already better to avoid stating "asphalt repair company near me" in a search.
Some Asphalt Companies Are Fake
This is, unfortunately, the reality in every town. Even worse, it's fairly easy to get listed as a "company" in Google's local search results. If you zoom in on some of the locations on the local map, you may find that some of the supposed paving companies are actually private houses or even vacant lots! While it's true that paving company owners do have to live somewhere, they would not be using their homes as company bases for that sort of business. A real paving company has to have somewhere to put their heavy, asphalt-smelling equipment, and it isn't going to be their front yard. Look for an area that is zoned commercial, as evidenced by the presence of other commercial enterprises being around it.
Some Local Paving Contractors Don't Know What They're Doing
Lack of competence is an even bigger problem with small paving companies. In some small business-related magazines, this is promoted as an easy business to get into. "Just buy the equipment and materials, and go!" Alas, there is much more to it in reality. A paving company has to know how to properly grade the site, prepare a road bed, choose the right materials for the climate and all of its possible weather conditions, mix the materials to the proper consistency, compact them so they can withstand the weight of cars, and more. It's far from a "buy the stuff and put up an ad" sort of business.
Unfortunately, many small contractors genuinely don't know this when they believe the ads in the magazines. They buy the equipment, a standardized material mix sold by the promoter, and put out their contractor ads. Then, a year or so after this, the complaint calls start to roll in and they don't know what to do. This leaves their customers with substandard paving and no way to rectify it.

Small Local Contractors Often Have No Reviews
Only a small fraction of customers ever leave a Google review, so this doesn't necessarily mean that un-reviewed contractors are bad. It does, however, mean that they haven't had enough customers to hit on any who are prone to posting reviews. In these cases, you are taking a bigger gamble because there's no quick way to get a snapshot of their customer satisfaction levels.
Contractors with Plenty of Reviews Tend to be Larger
As noted above, only a small fraction of customers will ever leave a Google review. That means that if you find a contractor with a lot of reviews, it's almost always a large company with loads of business. Size, however, isn't everything. Be sure to look at what the ratings actually are, and what the reviewers are saying, to be sure that you have a good pick.
In most cases, companies that are big enough to have gained plenty of reviews are in or very close to cities. This means that if you aren't in a city, they won't show up on the first view when you search for "asphalt companies near me." Instead, you'll need to pan out on the map view and re-adjust it so it is centered on your closest city. Then, you should be able to find the ones that have the 5-star ratings you're looking for. When doing this, be sure that there are several reviews, not just one or two.
Larger, City-Based Contractors Have More Access to Materials
For contractors, one of the benefits of being based in or near a city is easy access to a wider variety of materials. If your job requires something other than the standard stuff, you want your contractor to be inclined to go get it instead of trying to make do with what's at hand. A local contractor will not be motivated to do this if he's going to have to drive 30 miles to the supply store. The contractor that's based in a city (instead of near you), on the other hand, may only have to go two blocks from its base to get what he needs to do your job right. If it is a large enough company, the stock may actually already be in their building. Then, he can just load it onto the trucks before ever heading out to do the work.
As you can see, searching for a "paving contractor near me" is often not the best way to go about finding someone to pave your parking lot or driveway. It may work if you're in a big city, but for most people, it pays to expand the search.
For an expert paving contractor that is willing to travel, call Empire Parking Lot Services. We have over 30 team members and serve all of Southern California from our base in Orange.
Share
Topics