How Important Is It to Research Your Contractor?
Posted on January 28, 2022 by Rafael Cantillo
Locating a potential contractor is just the first step. You need to fully 'check out' prospective contractors thoroughly before deciding who to hire. Even when you get a positive referral from a friend or neighbor, you should still check the references and reputation of any contractor before hiring them. With so many contractors available, it's hard to know who to choose. To help narrow down your choices, here are a few factors you might want to consider when deciding which contractor to pick for your project.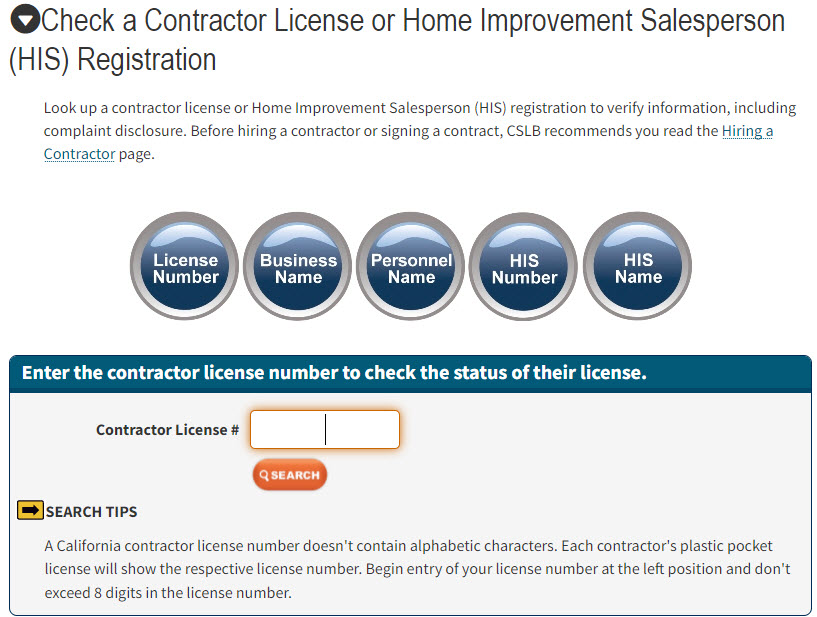 Make Sure the Contractor is Licensed to Work in Your Area and Insured
Having a license and insurance demonstrates a contractor's credibility and knowledge. The license shows that they have taken an exam and proved they know building codes and processes. To be sure, get the contractor's license number and look them up on the California State License Board.
If a contractor doesn't have insurance and a worker gets hurt on your project, you could be liable. The same goes for accidents that damage your next-door neighbor's home. If you have scaffolding that fell and damaged the property next door, you want the contractor's liability to cover the cost of that damage. Pick a contractor who specializes in your project type.
Make sure they are properly insured and bonded. Ask the contractor for a certificate of insurance (COI), which should provide the name of the insurance company, policy number and policy limits the contractor carries. You can contact the insurance company directly to verify the coverage and make sure the policy is still in effect. Do not do business with a contractor who does not carry the appropriate insurance coverage.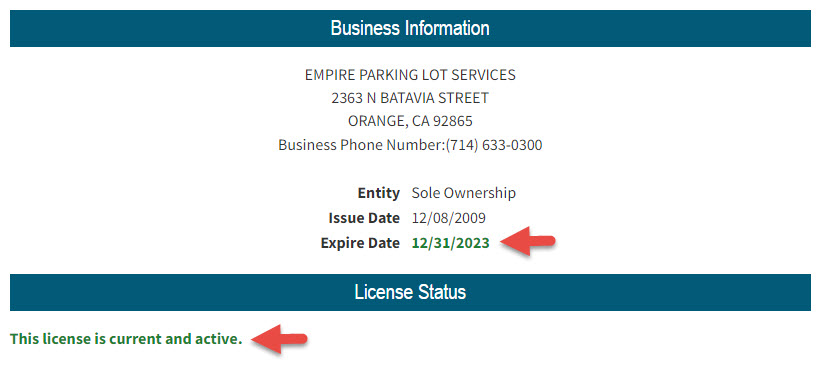 After the License, Check the Background
Next, it's time to do a background check. The same state or county office that keeps track of licenses should also be able to tell you if the contractor has a complaint record. Check with CorporateWiki and your county and state consumer protection offices too. You should inquire about complaints listed under the company's name and also under the owner's name. This is important because crummy contractors often change company names to erase their pasts. It would also be in your best interest to check company reviews online for customer feedback and review trends.
If your state issues contractor's licenses to individuals rather than to companies ask whether the individual who holds the license will be directly involved in your project. This is important because shady contractors have been known to "borrow" licenses from other people, which is illegal. Find out how long they have been in business. If it's an expensive project, you want to be doubly sure that you're dealing with a well-established company. Ask the contractor how many projects like yours he's done in his career. You want to establish that he has experience doing the kind of work you need.
Contractor's Experience
Experience is important when it comes to choosing a contractor because you want to make sure that they are able to provide you with quality workmanship. You can ask your contractor questions like how long they have been in business, how many projects they do in a month, and if they have any references for their work.
Steady and Trained Staff and Crew
Never be afraid to ask how long a company has been in business or how long an individual has worked for the company. Lengthy tenure can show that the company has a good reputation not only with customers but within the company as well. Training is also important, you can ask questions like what licenses or special training the company or individual has received.
Turnaround Time
Once you speak with a company, turnaround time is also a good indicator of what kind of company you are speaking with. If the turnaround time is too short, it may indicate that the company is sacrificing quality for speed. If the estimated length of completion is wildly different from other contractors, there could be an issue. During busy seasons, the turnaround time could be between 3-4 weeks for a standard asphalt replacement, or even longer if a severe weather event has occurred.
What Is the Contractor's Schedule?
Spend some time discussing how the contractor prepares, follows, and updates the schedule. A mismanaged plan can cost time and a ton of money. Make sure the contractor's project superintendent develops, monitors, and updates the schedule with assistance and input from the project manager on a regular basis.
It's important to know how the contractor determines the schedule duration. The most accurate type of construction schedule is a method called a "critical path schedule." A critical path is the sequence of project activities that add up to the most extended overall duration. This strategy helps determine the shortest time possible to complete the project.
Take Your Time Making a Sound Decision
Get multiple bids before making a decision. Don't be pressured into making an immediate decision, particularly with regard to signing a contract. Be cautious when asked to pay a large deposit upfront. Make sure to read the fine print on all estimates and contracts. If you're having emergency repairs done and don't have time to thoroughly research a contractor, ask neighbors, family or friends to see if they have had a good experience with an emergency services contractor.
The Right Contractor
Ideally, the contractor you hire will have experience, expertise and all the necessary permits and licenses to complete your project. If they tick all those boxes, check online review platforms for themes of complaints against them.
The right general contractor for you will be skilled, experienced, trustworthy, and professional. Empire Parking Lot Services offer asphalt paving and repair services for commercial and residential property owners. If you have an old asphalt surface, you can count on us for crack sealing, asphalt resurfacing, potholes, repainting, and other asphalt repair services. We also offer asphalt parking lot, driveway, sidewalk, and garage installations to serve you for years to come.
Contact us to have our experienced team assist you with your next project.
Share
Topics