(Project completed in Santa Ana Ca. 2014)
Centrally located in the City of Orange, Empire Parking Lot Services is Southern California's highest rated asphalt & concrete repair contractor. For years we have helped property managers and owners maintain the beauty and structural integrity of their asphalt and concrete parking lots. Our service area includes the counties of Orange, Los Angeles, Riverside, San Bernardino, as well as parts of Ventura & San Diego. You can be assured that any asphalt or concrete repair that we do for you will be completed with the highest quality of workmanship.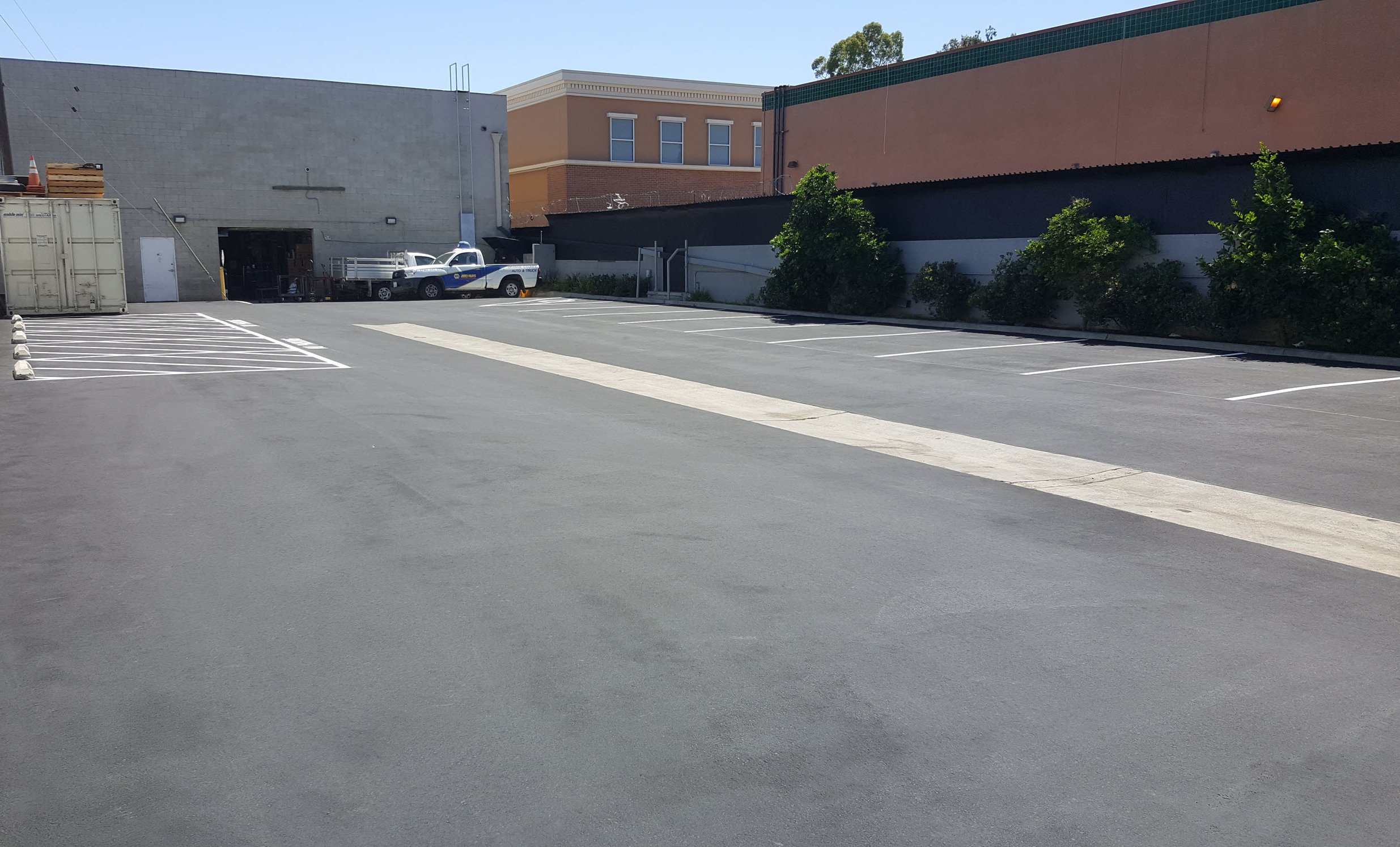 (Santa Ana Napa Auto Parts August 2019)
Asphalt Repair Services Offered:
When it comes to asphalt repair and maintenance, nobody offers your more value than Empire Parking Lot Services. We offer competitive rates to property owners, property managers, and maintenance professionals alike. We stand behind every project and look to build long term valued relationships with our customers. Take a look below at our services and let us know how we can help you on your next project.
Asphalt Removals
Asphalt Overlays
Asphalt Patching
Asphalt Grinding
Asphalt Trenching
Concrete Repair Services Offered:
Whether your concrete is cracked, buckling, or lifting, we can suggest the appropriate repair or replace it for you. We use state of the art equipment including concrete breakers, loaders, saw cutters, and dump trucks. Let one of our knowledgeable estimators come meet with you and they will look at your concrete repair project and inform you about what your options are. Their job is to help you decide what the best solution is for your project and budget. Take a look below at our services and let us know how we can help you on your next project.
Concrete Flow Line Repair
Concrete Sidewalk Repair
Concrete Swale Repair
Concrete Curb Repair
Concrete Pad Repair
Handicap Ramps
Sealcoating Services Offered:
Sealcoating is the number one preventive form of maintenance a property owner can do to protect their investment they've made in asphalt. By applying sealcoat to your parking lot every other year you can greatly increase the lifespan and value of your parking lot. Eventually hairline cracks will start to appear in your parking lot, crack filling and sealing are the best defense on keeping water out of your parking lot asphalt sub base.
Parking Lot Sealcoating
Parking Lot Cleaning
Oil Spot Treatment & Repair
Crack Filling
Line Striping & Markings Services Offered:
When it comes to parking lot markings, nobody offers better quality than Empire does. With each striping project we do, our customers have peace of mind knowing that their parking lot striping will be done in a professional way that meets all local and federal standards. This includes ADA, MUTCD, as well as your local city standards. If you want to reconfigure your parking area to maximize the amount of stalls you have, we can help with that as well. Our striping estimators will meet with you and help you to get the most from your parking lot layout design that is possible. We offer many services that fall under the heading of parking lot striping and line marking, so browse through them and let us know how we can help you today.
Parking Lot Stencil Painting
Raised Pavement Markers
Wheel Stop Installation
Parking Lot Striping
Bollard Installation
Pressure Washing
Sign Installation
Curb Painting
Empire Parking Lot Services offers service to the following Santa Ana, CA zip codes: 92701, 92702, 92703, 92704, 92705, 92706, 92707, 92708, 92711, 92712, 92728, 92735, 92799