Empire Parking Lot Services is a quality asphalt repair company that works in or near Fullerton California each and every day.
We offer services such as asphalt repair, concrete repair, sealcoating, crack filling, and parking lot striping; we are a honest local paving contractor that understands the needs of their customers. We are a fully licensed, bonded, & insured asphalt repair contractor that offers a wide variety of services to the city of Fullerton, as well as the rest of Orange County, California. No job is too small or too big for Empire-PLS. Our customers are made up of industrial, commercial, retail, and even residential customers just like you. Our promise to you is to offer the best combination of competitive pricing, quality paving, and top customer service in the city of Fullerton CA.
Call us toll free at 877-760-2757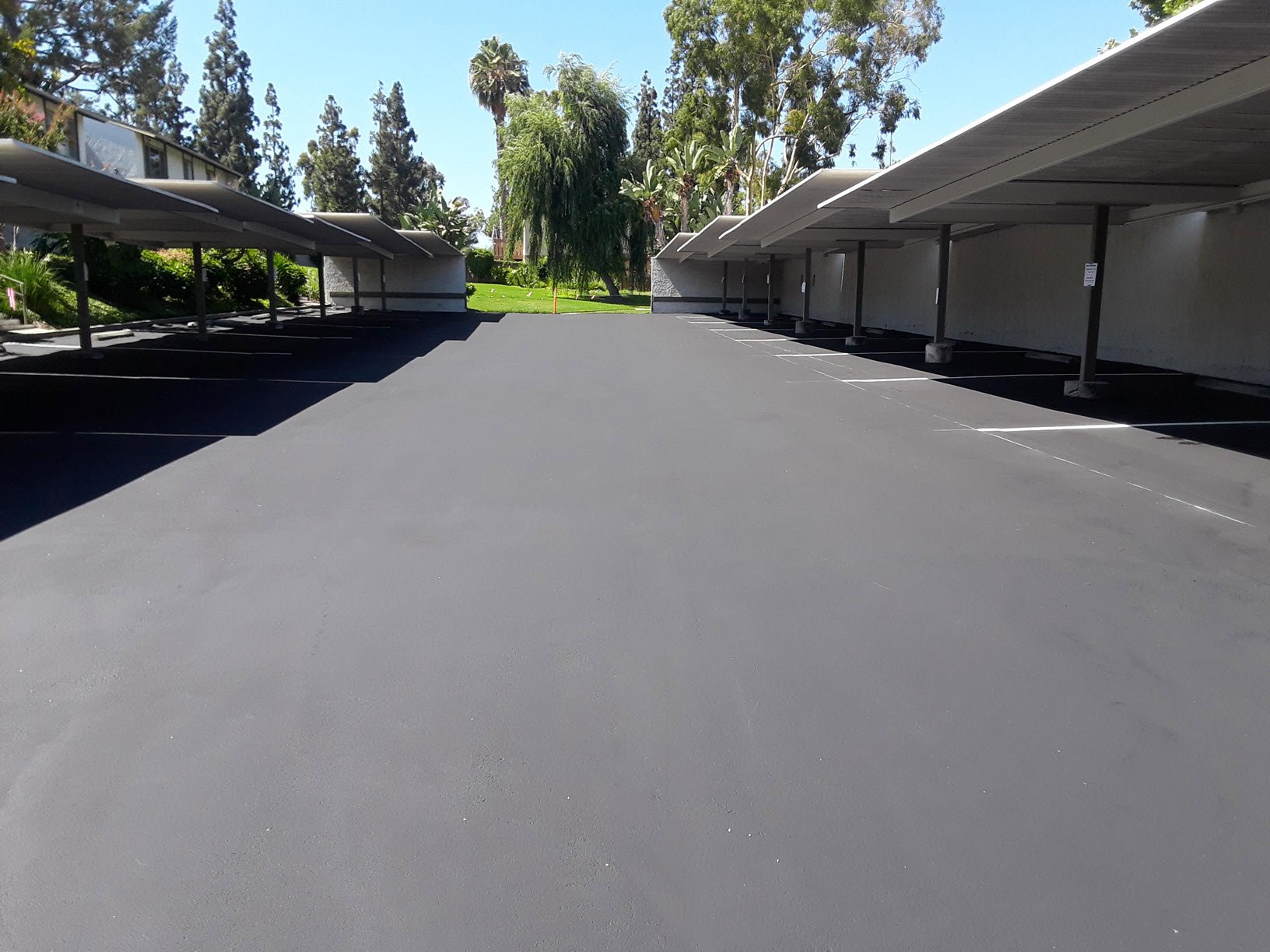 (Fullerton Project July 2019)
Asphalt Repair & Paving Services offered to Fullerton California.
As mentioned Empire Parking Lot Services offers general parking lot maintenance needs like asphalt repair, concrete repair, seal coating, & parking lot striping. However, we also offer a wide variety of needs that go beyond that. Read through our service below for a more complete list of services we offer. When it comes to asphalt contractors in Orange County California we wont be beat.
Asphalt Related Services:
Asphalt Paving, Asphalt Patching, & Asphalt Overlays
Seal Coating
Asphalt Crack Filling, Crack Sealing & Crack Repair
Asphalt Seal Coating
Asphalt-Pothole-Repair
Asphalt Skin Patching
Petromat Overlay
Speed Bump Installations
Asphalt Grinding Services
Concrete Repair Services:
Handicap Ramp & ADA Upgrades
Sidewalk Contractor
Driveway Approach Replacement
Concrete Grinding Services
Curb & Gutter Construction & Repair
Flow Line Construction and Repair
Slab Repair & Slab Construction
Saw Cutting Services
Concrete Demolition
Hourly Equipment Rentals
Building Slabs / Foundation Repair & Construction
Concrete Footings Construction & Repair
Loading Docks / Equipment Pads
Containment Area's
Parking Lot Striping:
Line Striping
Curb Painting
Handicap Striping Services
Parking Lot Stencil markings
Playground Painting
Sports Field Painting
School Playground Striping
Miscellaneous Parking Lot Repair Needs:
Pressure Washing
Wheel-Stop installation
Sand Blasting Services
Traffic Sign & Bollard Installation
Truncated Domes
Truncated Domes Installation
ADA-Handicap Upgrades
Empire Parking Lot Services offers service to the following Fullerton, CA zip codes: 90621, 92801, 92832, 92834, 92836, 92838, 90631, 92831, 92833, 92835, an 92837.