Asphalt Repair & More!
If it's asphalt or concrete and it's in your parking lot we can fix it. Not only that, but we promise to do a better job than any other paving company in Southern California. The reason for this is simple. At Empire, we are truly passionate about making sure that our customers are satisfied. This means when you contract with us, the job isn't done until you are satisfied. When you choose to hire us for your next asphalt or concrete paving project we know you won't be disappointed. We recognize that you have plenty of choices when it comes to hiring asphalt contractors and we want to assure you that you are making the right decision in hiring us.
Every day at Empire Parking Lot Services we strive to provide our customers with the best service, workmanship, & materials that our industry has to offer. Customer satisfaction is how we measure our success, and you can see it reflected in the many reviews our customers have left us online. Furthermore, when a problem does arise, we work closely with our customers to get them resolved. To put it as simply as possible: "WE CARE."
Read more about the different services we offer below and thank you for considering Empire-PLS for all of your parking lot needs.
Pavement Repair Services
When it comes to pavement repair contractors in the So Cal area, we know the choice can be overwhelming. Our entire staff at Empire Parking Lot Services understands this, and that's why our main focus is to provide you with outstanding value, amazing quality, and excellent customer care. You should be able to count on your paving contractor to get the job done right each and every time you hire them. At Empire we take great pride in our ability to help you decide what pavement repair service fits both your project and your budget. We are very confident that by the time your project is completed, we will be a company that you will happily refer and use over and over again.
Read more about our asphalt repair services here
Seal Coating Services
Seal Coating (or Slurry Seal Coating) is one of the premier parking lot repair services we offer here at Empire. Our recipe for success is this: We use only the highest quality seal coating products available for your project. We take the time to make sure that proper preparation of your parking lot is always done before applying any seal coating materials. This includes cleaning the parking lot with our power-blowing system and removing the debris. We also can assist you in annual planning schedules for seal coating and asphalt maintenance. This helps to make the overall management and upkeep of your facilities easier and more cost effective. An annual contract service agreement can lock in savings on both material costs & labor. Ask about our annual service contract and start saving today! Give us a call and we will have one our estimators come meet with you to discuss your sealcoating needs.
Ask us about our "Seal & Stripe" specials!
Click here to read more about our seal coating related services here
Concrete Repairs
Concrete repair services are often required when working on parking lot repair projects. At Empire we can service both of your needs under one roof. Not only do we have the full capabilities to repair your asphalt, but we possess the equipment and know-how to repair your concrete curbs, sidewalks, and flow lines as well. Many of our accounts depend on us to remove damaged concrete and pour back new concrete, when it is related to a pavement and parking lot repairs. It makes sense to get it done with one reliable company.
Consider the example of a typical ADA repair project. Often times these repairs not only affect the grade of the pavement in which you park, but also the grade of the concrete sidewalks your customers use as well. Furthermore, concrete curbs and gutters cannot exceed specific grades, and need to be adjusted in order to make sure a parking lot is in compliance of these mandatory codes. These types of concrete repair go hand in hand with the paving work we do each and every day.
Learn more today about our concrete repair services by clicking here concrete contractor related services here
Parking Lot Striping
Parking Lot Striping, also known as Line Striping is probably one of the most economical ways to give your parking area that fresh, new look. Empire will come to your property at a time that is convenient for you and your tenants (including weekends). We will then re-paint all of your parking lot markings conveniently and to your satisfaction. Our striping services include line striping, handicap logo painting, and traffic stencils, such as stop stencils and arrows, as well as the lane lines that separate traffic. We also offer curb painting. We can prep and paint curbs back to their bright red, yellow or whatever color you desire. At Empire-PLS we offer paint removal services such as line removal, curb paint removal or stencil removal. We remove old markings that tend to "ghost through", such as your stop stencils and arrows. We can also re-stencil parking stalls to communicate reserved, no parking, and visitor stalls, etc. Do you have playground striping at your school or church? We can paint that as well. Hopscotch, tetherball, map of USA etc., we have all stencils in-house. Whatever your line striping and marking needs are, we have the right tools to get the job done. Please, call us today for all of your striping & marking needs.
Click this link to learn more about our parking lot striping services
Southern California Areas we Service:
Empire Parking Lot Repair services are strategically located in Orange County, California. This allows us to service projects throughout the surrounding counties. In addition to Orange County, we also service other areas including Riverside, Los Angeles, San Diego, San Bernardino, and Ventura counties. We also serve the entire Coachella Valley for asphalt repair, seal coating, concrete repair, and parking lot striping. For customers with locations throughout the entire state of California we offer some services, just give us a call to discuss our rates and availability. So remember, when you need your repair project done right the first time; Give Empire a call! We are a fully licensed, bonded, and insured asphalt paving contractor.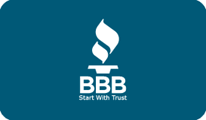 At the California State License Board you can see our license information, as well as our bonding and insurance details.
At the BBB you can see the status of our company in terms of complaints against us.
Please note that there is currently nothing there, as we have no complaints
Physical Address

2363 North Batavia Street
Orange, CA 92865


Web address:

| | |
| --- | --- |
| Sunday | Closed |
| Monday | 8:00 am–5:00 pm |
| Tuesday | 8:00 am–5:00 pm |
| Wednesday | 8:00 am–5:00 pm |
| Thursday | 8:00 am–5:00 pm |
| Friday | 8:00 am–5:00 pm |
| Saturday | Closed |

Toll Free: (877) 760-2757

Phone: (714) 633 0300
Fax: (714) 464 4630

California State License Board Number: 940698